We offer a variety of services that will help you conduct research, utilize your knowledge, and implement strategy.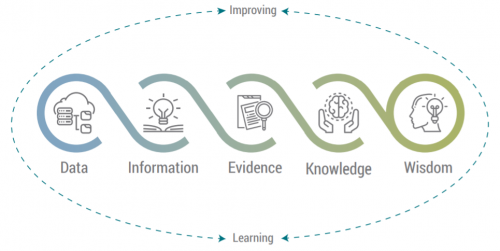 We play an active role in connecting people with evidence, which in turn helps to inform policy and practice. Our intent is that the knowledge we generate, in collaboration with our partners, clients, and stakeholders is shared, used, and has a positive impact. For examples of our work, please see our Resources for Practice page.
How well is your organization performing and meeting its goals?
PolicyWise has industry-leading expertise to evaluate the policies and programs and create processes to analyze data for organizations serving children, youth and families. We work closely with clients to develop a project that reflects the current context, supports learning and innovation; and promotes leading, promising, and emerging practices. A range of methods are used, such as environmental scans, jurisdictional reviews, data audits, literature reviews, and most importantly, direct inquiry with your organization and its key clients or stakeholders. We then synthesize the findings in a robust report which the organization can act upon.
What information do you need to manage your organization?
Information is at the heart of most organizations. Timely, useful data is essential in order to properly plan and run programs and offer services. PolicyWise will work with your team to understand how you currently collect and use data, and find out whether it's working efficiently for you.
Are you gathering the information you really need? Are all your departments able to use data and information effectively?
PolicyWise will work directly with you to review your existing practices, optimize processes, develop and implement strategies that link data across the organization. Along the way, we will help you build your internal capacity to manage and analyze your data.
What in-house expertise do you need?
Through training and coaching, we will work with your team to create processes that make better use of evidence to support policy and program decisions. We want to help you to ask the right questions, collect the data you need, make sense of that data, draw informed conclusions, and feel confident with your decisions. For us, capacity building is an integral part of every project. And we can work with you to create tailored learning experiences, such as training or workshops.
Framework & Strategy Development
How can a framework or strategy help you meet your organizational objectives?
At PolicyWise, we work with our clients to build 'blueprints' that help to guide future action. These tools are based on theory and practice, and describe the essential considerations for moving forward. You bring the context and understanding of your organization, and we will bring an objective 'outside eye' to guide and create a custom strategy that's right for you. Whether for evaluation, implementation, governance or strategy development, together we will create a roadmap that's ready for action.
What can we tell you more about?
Over the years, we have amassed a strong body of knowledge related to services for children, youth and families. Our experts are available to consult or speak to groups or conferences to share the evidence gathered and the knowledge gained. We also participate as advisors on policy committees or advisory groups to help inform the evolution of social policy.